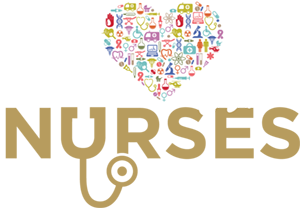 Nurses Week was May 6-12
WE HONORED OUR NURSES FOR THE WHOLE MONTH OF MAY.
With your help, we raised almost $1000 this year.
Congratulations to our Winners!
We Have A Tie! Congratulations to Both Winners!

M. Dustin Bass
DNP, MHA, RN, CEN, NEA-BC
Assistant Vice President of Patient Care Services
at Atrium Health Cabarrus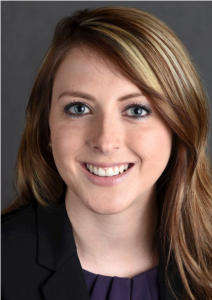 Shannon Morton
MSN, DPN, RN
Assistant President of Patient Care Services
at Atrium Health Cabarrus
We held the 3rd Annual We Love Our Nurses campaign throughout the month of May. We already knew that our hospital had the best nurses, but you certainly reiterated that point by making gifts in honor of those you love and cherish the most! This year's 2023 We Love Our Nurses campaign winners are Shannon Morton, Assistant Vice President of Patient Care Services and Dustin Bass, Assistant President of Patient Care Services at Atrium Health Cabarrus. Both Shannon and Dustin received a Chef's Table Experience at 73 & Main Restaurant in Mt. Pleasant, NC.
Kayla Efird, RN has been a true leader for the Neurosurgery Department at Cabarrus. She has moved up from an OR circulating nurse to the Service Line Leader for Neurosurgery. Kayla is dedicated, hardworking, and is always going above and beyond. She brings great positive energy and a warm sense of humor to work. She does the impossible….keeping things running smoothly for four busy surgeons and maintaining a strong team culture among the surgeons, scrub nurses, circulators, and the rest of the team. She certainly deserves this recognition.
Lauren West Ross displays excellent clinical skills with every patient she takes care of. She is empathetic, kind, and caring with all the patients and families she comes in contact with. Her dad and I can't wait to see what the future holds for her! Thank you, Lauren, for giving of yourself in this field of nursing!
Jessica Murdock is the most loving and caring person. She has amazed us with the selflessness she showed daily.
I'm recognizing my wife, Shannon Morton, because her dedication and drive are unmatched.
Erin Barnhardt is an amazing nurse and the sweetest, kindest, most loving person you will ever meet!
Ashley Aldridge's years of dedication to Cardiac Services and PCCU are much appreciated!
Rhonda Mann has turned the ICU around post-pandemic; she is the perfect leader of this dynamic ICU. Appreciate her more than she knows!
Stephanie Mullins' years of dedication to cardiac services and CVICU/CVIMC and AC are much appreciated!
Thomas Santangelo is an emerging and engaging new nurse manager. I know IPU will thrive with his leadership! Appreciate you, Thomas!
Shannon Morton is a dedicated professional at Atrium Health Northeast and is committed to providing excellent leadership to the facility, her staff, and the patients. She truly cares about her work and the impact it has on all of the stakeholders.
I have known Rhonda Wright for over 20 years. Her compassion for patients and teammates is seen every day. I am proud to call her my friend.
I have known Sharon Patton for over 15 years and have seen her grow as a nurse and leader. She is always willing to help you, even at a moment's notice. Her compassion knows no bounds.
The compassion and dedication that Dustin Bass shows to his staff, coworkers, and patients are unmatched. He exudes such positivity and devotion to the work but most importantly the people.
Janice Norcutt has served with Atrium Cabarrus for more than 40 years. She is an excellent clinical nurse and nurse leader. She is pleasant and kind and can always be counted on to do a good job! Thank you Janice for all that you do!
Dustin Bass is an excellent nurse leader for Atrium Cabarrus and internationally. He is a well-known author and speaker and sets trends and best practices for emergency medicine. Thank you Dustin for everything you do for Atrium and for the world of nursing!
Madison Crayton has shown much growth in her nursing skill set and as a young nurse leader on the 3B OBS unit. Thank you, Madison for stepping up and being willing to be one of the leaders in the OBS unit! I appreciate all you do!
Lauren Raker is newer to the Observation leadership team and has faced a few obstacles in the last six months on a personal level but perseveres. She continues to strive for excellence in all that she does. She is pleasant, kind, and well-liked by all. Thank you Lauren for all that you do for our team!
Elizabeth Billiar is an excellent "Right Hand Clinical Supervisor" nurse leader. She is smart, passionate about her work, creative in her thinking, and comes up with excellent ideas for the OBS unit. She has a bright future here at Atrium Cabarrus and I am thankful she is on our team!
Roberta Sorrel,  as one of the nurse leaders for the OBS unit, creates stability and is often referred to as "Mama Bird." She is always pleasant, kind, giving, and leads with such grace. There is nothing that she would not do and she runs the ship even on very busy days without a complaint. Thank you Roberta for everything you do to make 3B OBS a success!
Congratulations to our We Love Our Nurse's Donor, Rhonda Wright | MHA, BSN, RN. For participating in the Campaign, Rhonda received a $100 gift card to 73 & Main Restaurant in Mt. Pleasant, NC. We appreciate the support our community has shown the best nurses through this campaign! Thank you, Rhonda, for your support this year!
Monica Williams was so kind and down to earth. She was so attentive and it made such a difference in my hospital stay.
Holly Rogers is a dedicated nurse leader who advocates for her nursing staff and helps break down barriers so that they can provide evidence-based care and optimal patient outcomes. She goes above and beyond for her team and challenges them to grow and develop. It is an honor to work with her.
Robert Moore is an excellent leader who strives to break down barriers and provide optimal patient care. He has worked diligently establishing a new 43-bed medical surgical unit and is leader a time of almost 100% contracted staff. He has invested his time and energy into ensuring that the care provided on his unit is evidence-based and that our staff have the skills, training, and resources to carry out their roles effectively.
Erika Steinbacher goes above and beyond to ensure things are done right for her patients and the doctors she works with.
Kayla Efird has worked tirelessly to manage the extremely heavy burden of the neurosurgical service line. She has held together our team in the OR through many challenges over the last several years and continues to be the strong leader that we need as we continue to grow into the future.
Jamie Ford, Devan Corpening, Cynthia Humphrey go above and beyond in patient care. They provide great insight to what is going on with patients clinically and socially. They show compassion and empathy when it is needed most. I am fortunate to be working with such caring individuals.
Trish West s an excellent leader - she connects with staff and patients like no one else. She is enthusiastic in all things and has a heart of pure gold. It is an honor to work alongside her and collaborate to improve patient outcomes at our facility.
Patricia "Trish" Baise is the epitome of a servant leader and she is an extraordinary asset to our facility and hospital system. She takes the time to help each of us grow and develop, and she makes safe nursing care and positive patient outcomes her number one priority. She is our voice of reason, the calm during the storm, and our advocate. We are blessed to serve under her leadership!
Lisa Tardo Green works closely with everyone in the Master's of Occupational Therapy and the Occupational Therapy Assistant Program to obtain the equipment we need for instruction and to share laboratory space as needed. She is a wealth of information and helps us to problem solve clinical issues which require a high level of critical thinking.