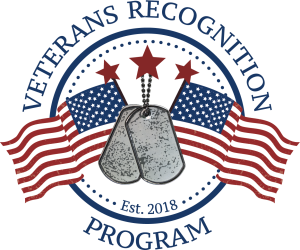 Atrium Health Cabarrus
Veterans Recognition Program
Resources for Cabarrus County U.S. Military Veterans
For two years, Brad Keselowski's Checkered Flag Foundation has supported the Cabarrus Healthcare Foundation in bringing the Veterans Recognition Program to Atrium Health Cabarrus. What started out as an act of kindness from Atrium nurse and veteran spouse, Carmen Frutig, the Veterans Recognition Program is now a staple for every veteran admitted to the hospital. When a veteran is admitted for treatment, they receive a care package filled with necessities and other items for the veteran to enjoy during their stay.
The program also provides for a Palliative Care 'Code Honor' Protocol for deceased veterans. Veterans and their families receive an honorable "discharge" from the hospital upon a veteran's death; the veteran's stretcher is draped with the U.S. flag as the veteran is escorted out of the hospital.
Both the Checkered Flag Foundation and Atrium Health Cabarrus respect and honor those who have sacrificed for our country. Our long-term goal is to have a lasting impact on the lives of veterans who enter our doors, ensuring that every veteran admitted to our hospital receives a special welcome upon admittance and honor for their service during their hospital stay.
If you have any questions regarding the Veterans Recognition Program, please send a direct message to Katherine Alexander, Director of Grants and Foundations.